All you need is Love.. But a Gift every now and then doesn't hurt..

Let Us help you find that Special Gift.

Come browse around and choose from our wide range

It's not the size of the gift that matters,
it's the size of the heart that gives it..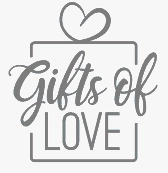 Every Gift from a friend is a Wish for your happiness..

| | | | | | | | | | |
| --- | --- | --- | --- | --- | --- | --- | --- | --- | --- |
| | | | | | | | | | |